Plaques
Kirkcaldy Civic Society plaques can be found all around Kirkcaldy.
Look out for them next time you're out and about !

The last plaque we unveiled was about St. James Church. It can be seen on the sea wall at the
Port Brae.
.

The plaque had been unveiled some years before but had to be moved when the wall it was placed on was demolished.

St. James Church was demolished in 1971.
---
Plaques Slideshow
---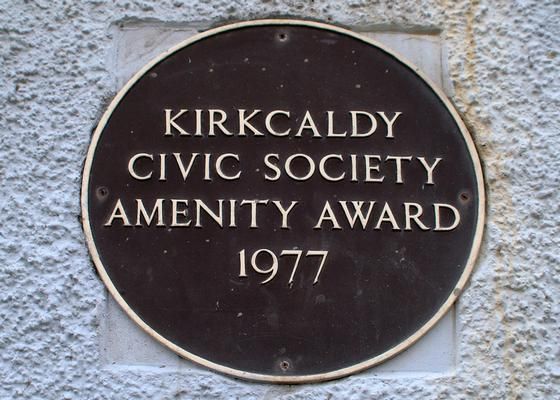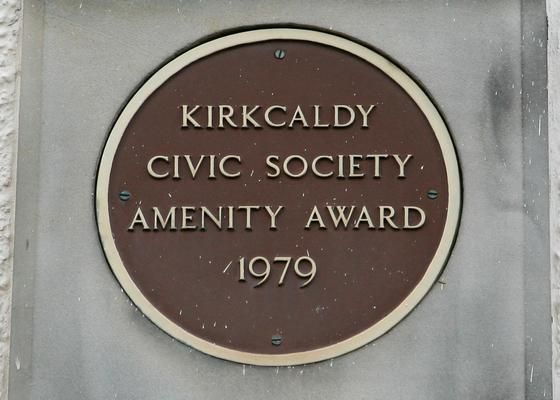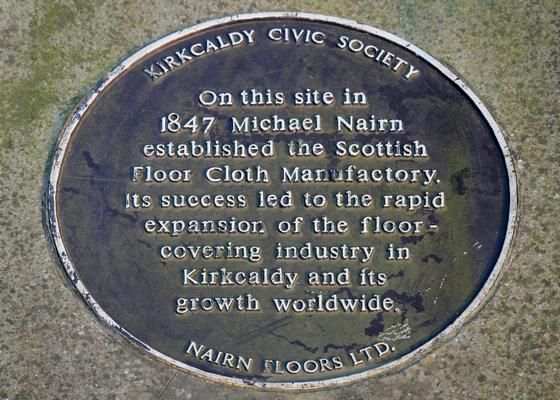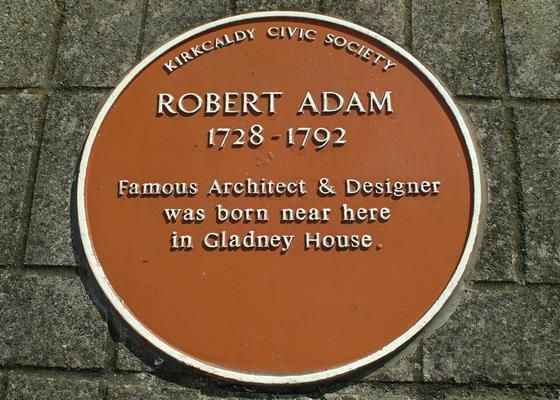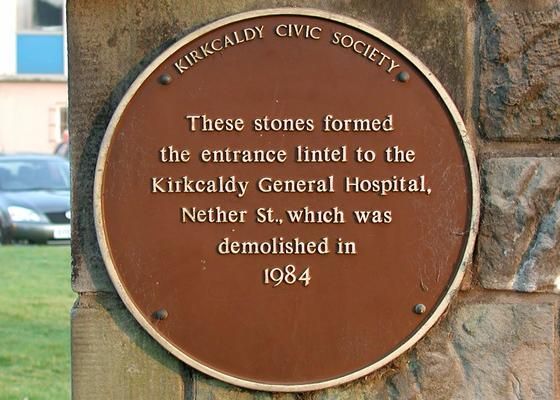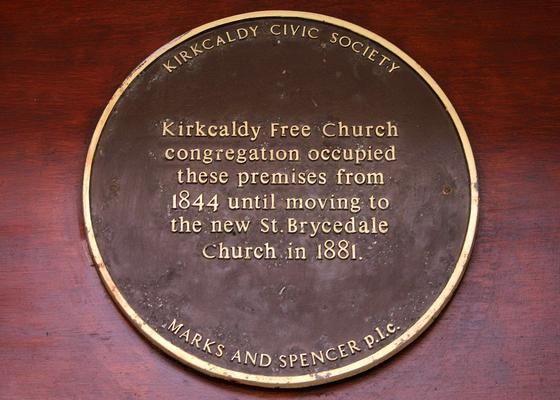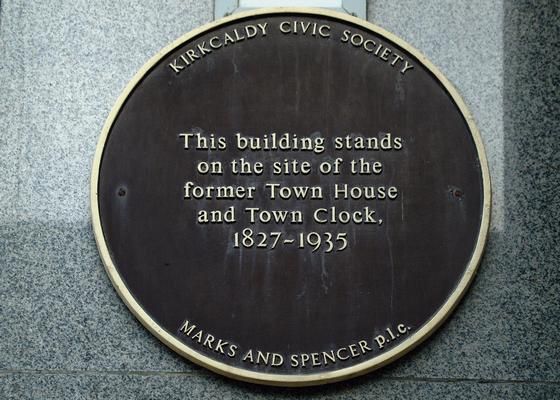 ---
Plaque Slideshow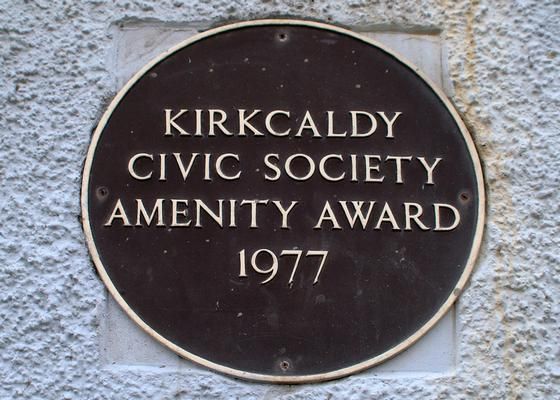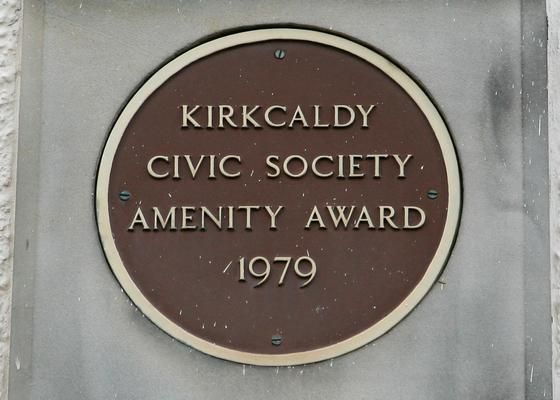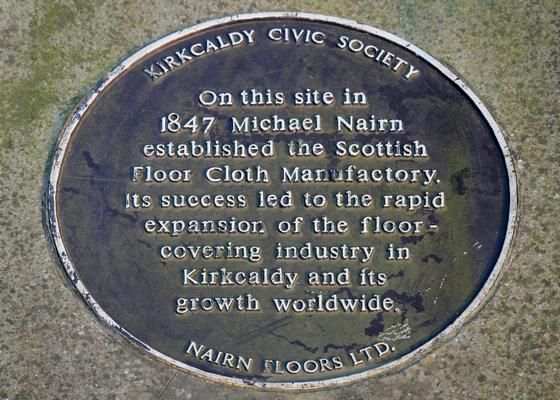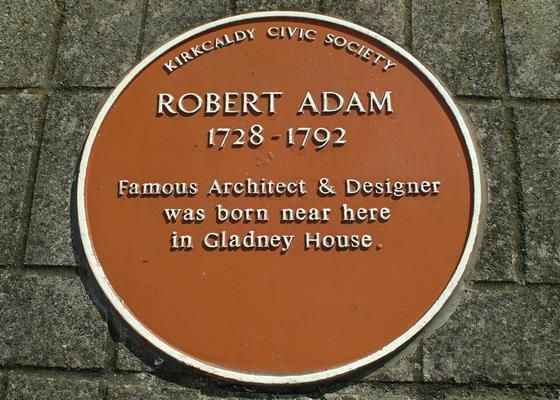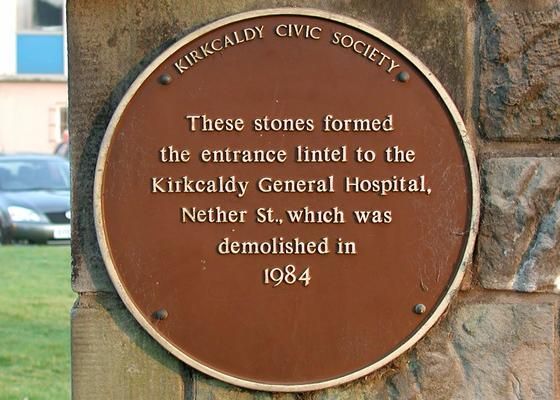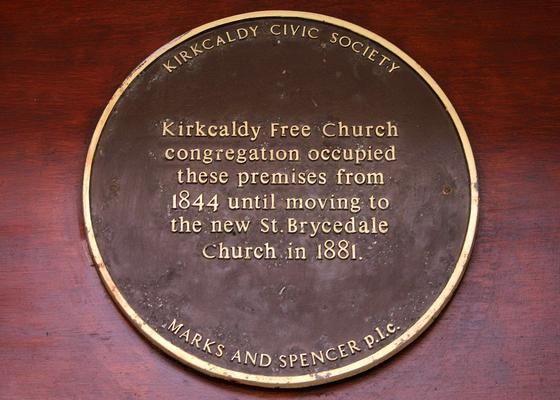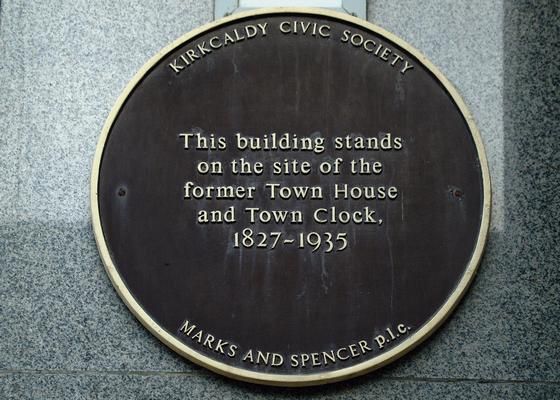 ---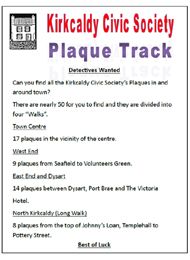 Download the leaflet and
go on a Plaque Track !
---
. Copyright: Kirkcaldy Civic Society